When the Pendry West Hollywood opened in Los Angeles in April 2021, it created a major buzz in the heart of California's thriving nightlife neighbourhood and now, thanks to the City of Angels being one of the world's hottest destinations, the property is winning over travellers from across the globe.
Located at the site of the former House of Blues, Pendry West Hollywood is firmly in the centre of the action of Los Angeles' popular Sunset Strip and at this stunning new luxury hotel, you'll find 149 rooms and suites alongside some of the best bars and restaurants in the city.
Here, it's all about a fantastic sleep in luxurious comfort, enjoying epic views of Los Angeles from the rooftop pool and bar, tasting exceptional food and wine at Merois and hitting the lanes at Pendry West Hollywood's own bowling alley in the private members club.
Pendry West Hollywood's Hotel Manager, John-André Wielenberg, talks about the stylish Los Angeles property
While we love the property's stylish and comfortable rooms and suites, where the hotel truly excels is in the bars and restaurants on offer, under the guidance of legendary restaurateur Wolfgang Puck.
"Sunset Boulevard has always held a special place in my heart," Puck said at the hotel's opening and what he has delivered is something exceptional.
Leading the way is Merois, which has a menu that Puck infused with what he describes as "sophisticated subtleties of Japanese, Southeast Asian and French-California cuisine".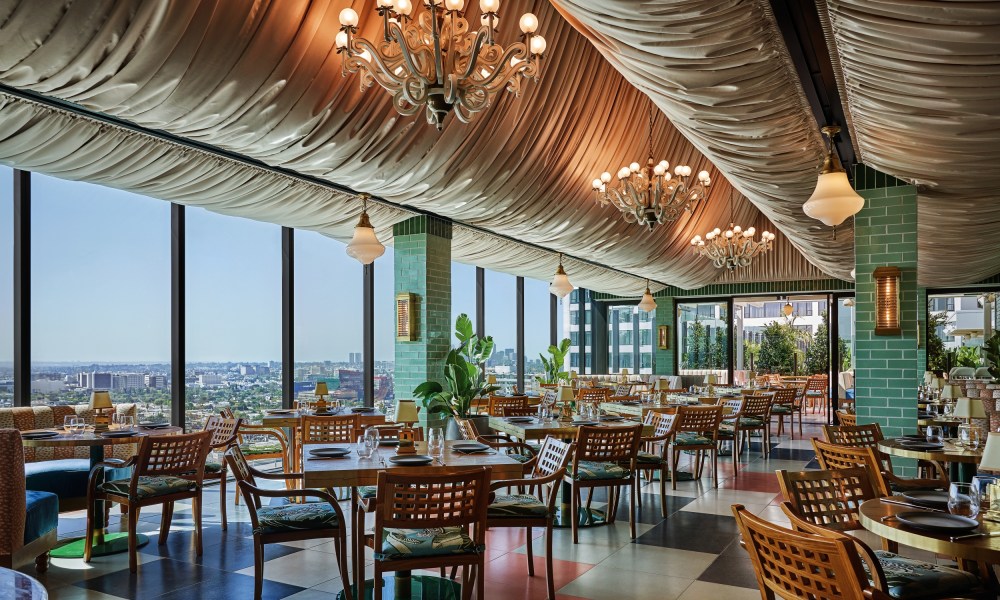 Pendry West Hollywood's stunning Merois restaurant
Signature dishes include Crispy Scale Whole Black Sea Bass, Japanese A5 New York Strip alongside Vegan Sushi and Squid Noodles, made from thinly sliced calamari with Thai Basil in a Ginger-Garlic Clam Broth.
For those that don't want to go for the whole restaurant experience, Bar Merois offers fantastic bar bites, great wines by the glass and a cocktail list that's the standout on this end of the Sunset Strip.
To find out more about the property, Wayfarer Host and Editor-In-Chief James Wilkinson spoke exclusively on camera to Pendry West Hollywood Hotel Manager, John-André Wielenberg, at the property recently and to view the video, click on the YouTube image above.
Getting to Los Angeles
Fiji Airways flies Los Angeles via the airline's hub in Nadi from Adelaide, Auckland, Brisbane, Christchurch, Melbourne, San Francisco, Singapore, Sydney, Wellington and across the South Pacific.
The flights are operated by Fiji Airways' world class fleet, which includes the flagship Airbus A350-900, headlined by the carrier's all-new Business Class that features flatbed seats with all-aisle access.
Onboard Fiji Airways flights at the pointy end, expect top food and wine, particularly thanks to the new Business class menu from renowned Kiwi-Fijian chef Richard Cross, fantastic entertainment (including Wayfarer TV episodes!), a sleeper service for overnight flights and some of the world's best onboard service.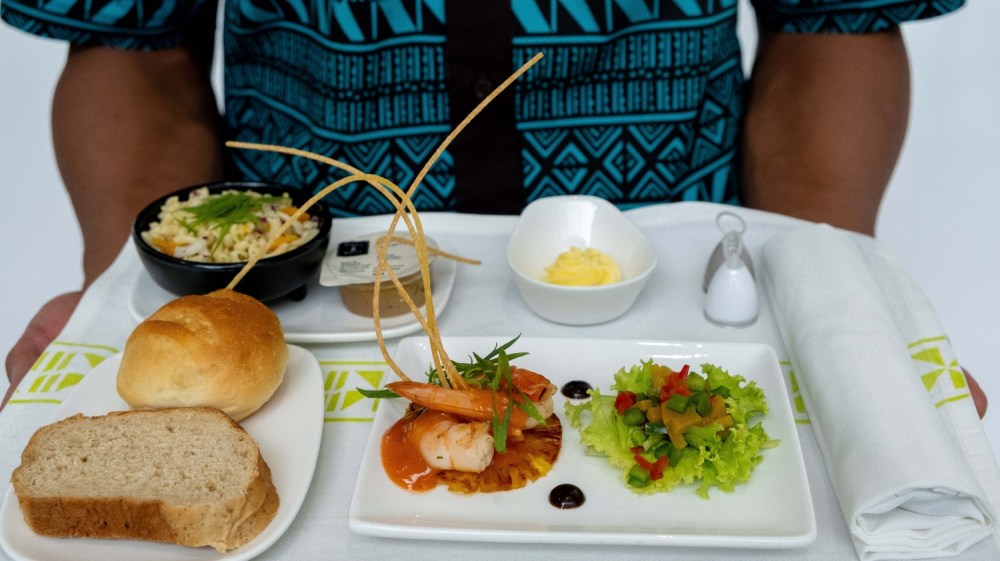 Fiji Airways has a fantastic new Business Class menu
In economy class, passengers can upgrade their journey with some additional benefits such as the My Bubble and My Island seating arrangements allow passengers to purchase an extra seat or row respectively in economy for extra space and comfort. My Island comes with a mattress topper, Business class pillow, additional blanket and seat belt extension.
Travellers onboard all services will enjoy the award-winning Fijian hospitality and travel perks including increased baggage allowance from 23kg to 30kg for economy class passengers on all international flights and a complementary 'Our Ocean Our Life' in-flight activity pack for kids.