Jetstar is set to double the carrier's Business Class cabin as part of a multi-million-dollar upgrade of its existing Boeing 787 Dreamliner fleet.
The upgrade includes overhauling the economy and business class cabins with new seating, inflight connectivity and lie-flat crew rest areas to fly greater distances.
The business class offering will also more than double in response to growing premium demand, increasing from 21 seats to 44.
Jetstar Group CEO, Stephanie Tully, said the fleet upgrade will significantly enhance the medium to long-haul flying experience for customers.
"This multi-million-dollar fleet revamp will allow us to offer our customers more choice, comfort and amenities when flying longer distances internationally," she said.
"Our existing 787 business class offering is extremely popular, so we're doubling the number of business class seats, and to keep customers connected in the air, we're introducing on-board WiFi.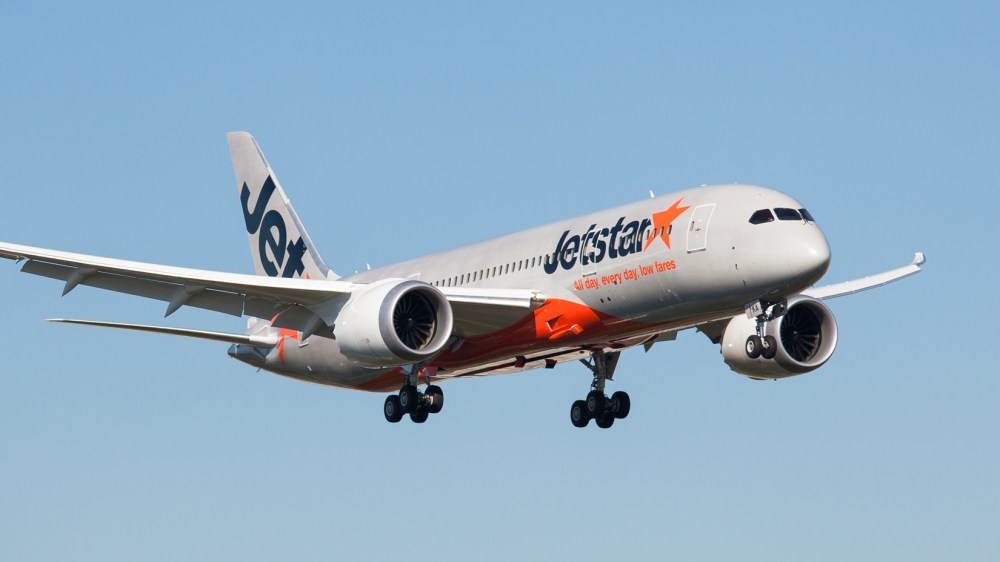 "The new crew rest areas mean our crew will be able to get the rest they need to operate longer flights, unlocking the possibility of exciting new destinations like Sri Lanka and India."
All economy and business seats are being replaced with next generation ergonomic designs by RECARO Aircraft Seating.
The seating in economy will feature seat back smartphone and tablet holders, a power outlet to keep devices charged and six-way headrests for head and neck support.
In response to growing customer demand for more choice and extra comfort when flying long-haul, Jetstar will increase business seats to 44 from 21.
In the business cabin, the seats will have device holders, a power outlet, headrests and a generous recline.
For the first time, Jetstar customers will be able to stay connected in the air. Onboard WiFi will allow for surfing the internet or streaming content from Jetstar's entertainment collection. Customers will be able to access in-flight connectivity using their own devices.
The multi-million-dollar investment in each aircraft will progressively be completed during scheduled aircraft maintenance from late 2025.