Marriott International has announced the signing of agreements to open three new luxury resorts in Vietnam.
The signings mark the expected debut of two new brands into Vietnam – Ritz-Carlton Reserve and The Luxury Collection on the tropical paradise of Hon Thom Island in Phu Quoc.
Additionally, Marriott also announced Vietnam's third JW Marriott Hotel set for Trang An, the serene UNESCO World Heritage destination in northern Vietnam.
The agreements were signed by President and CEO of Marriott International Anthony Capuano during a recent visit to the country alongside President for Asia Pacific (excluding China) of Marriott International, Rajeev Menon, and Area Vice President for Thailand, Vietnam, and Cambodia, Jakob Helgen.
"We are delighted to continue expanding our portfolio in Vietnam, particularly in the luxury space," said Rajeev Menon, President for Asia Pacific (excluding China) of Marriott International.
"Vietnam is a growing market for luxury travel, with rising demand from both international and domestic sectors. For overseas guests, Vietnam's status as a destination with many natural and cultural wonders makes it ideal for visitors seeking one-of-a-kind experiences.
"The country's domestic market interested in luxury travel is driving a rise in demand for global luxury brands. These signings further underscore our commitment to the future of hospitality and luxury in Vietnam."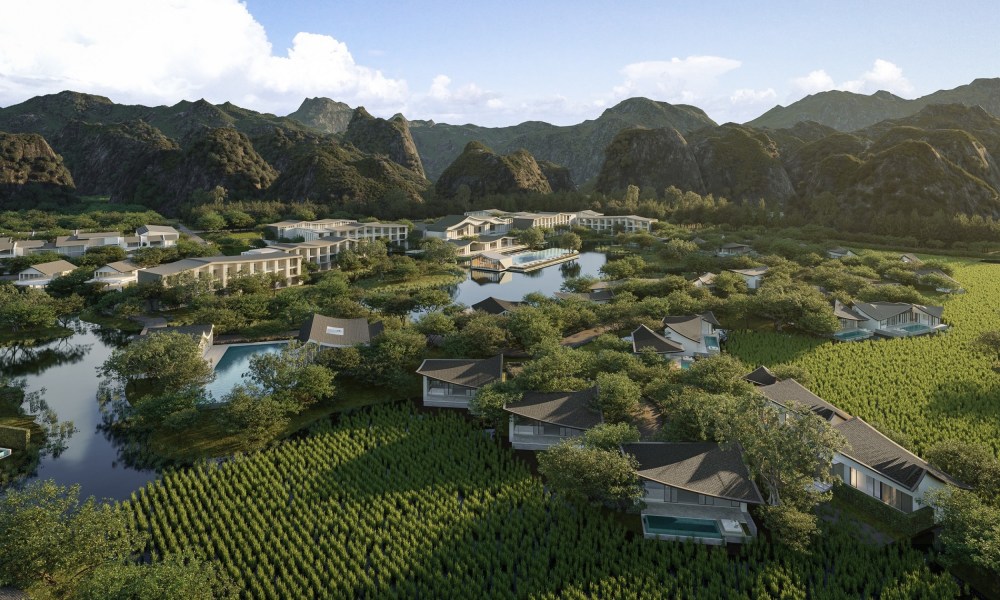 JW Marriott Trang An Resort & Spa
Slated to open in 2028, JW Marriott Trang An Resort & Spa is being developed by BITEXCO Group, which also owns the JW Marriott Hotel Hanoi. Nestled amid lush wetlands and verdant hills, this luxury retreat includes plans for 150 spacious rooms and suites, plus a collection of 35 one- and two-bedroom villas, with options for private pools. Plans for the resort also include two restaurants, a café, lobby lounge and two bars, while leisure facilities are expected to include two pool zones, the brand's signature Spa by JW with six treatment rooms, a fitness center, kids' club with outdoor playground, and a recreational activity center. In addition, the hotel is slated to feature 850-square meters of event space, comprising a 500-square meter ballroom and two meeting rooms.
The Luxury Collection Resort, Hon Thom Island
Owned by Sun Group, the resort on Hon Thom Island will be part of The Luxury Collection brand and is slated to open in 2029. Located on the northwest coast of Hon Thom Island, this luxury resort expects to feature 305 rooms and suites, ranging from 50 to 250 square meters and includes family accommodations. Plans call for two pool areas, a kids' club, activity center, fitness center and a spa with seven treatment rooms, whirlpools, saunas and steam rooms. Six restaurants and bars will offer diverse dining options, and 1,690 square meters of flexible event space includes a 900-square meter ballroom and three smaller function rooms. Sun Group also owns the JW Marriott Phu Quoc Emerald Bay Resort & Spa.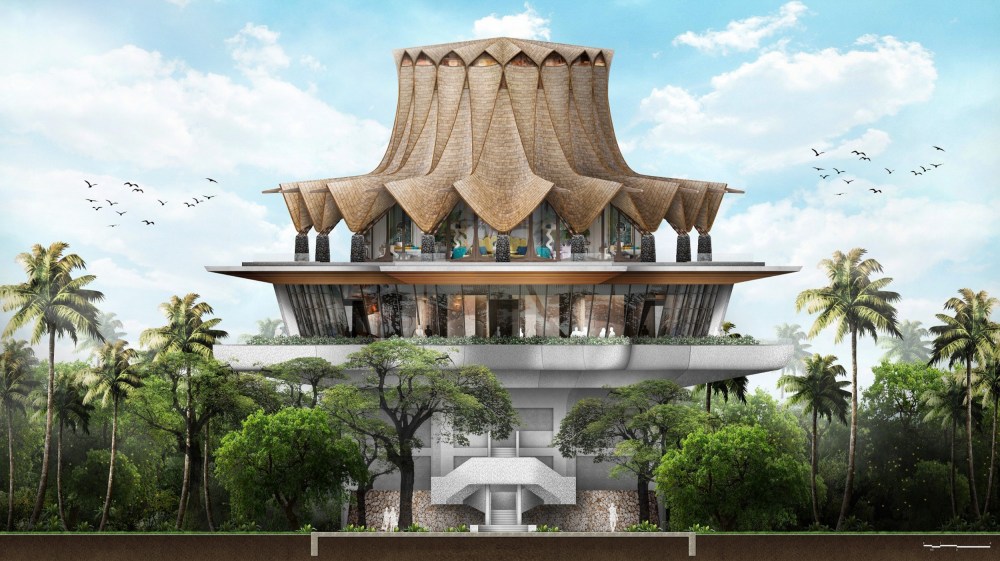 Ritz-Carlton Reserve, Hon Thom Island
Anticipated to open in 2028 and slated to be designed by Bill Bensley, the new Ritz-Carlton Reserve is set to offer a complete escape and immerse visitors in a private world of luxury and natural beauty. Located on an intimate estate close to the south tip of Hon Thom Island, with stunning sea views of Phu Quoc's southern archipelago, the resort expects to offer a curated collection of 40 pool villas. Plans also include two resort pools, a spa, salon, fitness center, three restaurants, three bars and Jean-Michel Cousteau's Ambassadors of the Environment educational program for kids, which will feature a two-story activity center and garden. The resort is also slated to feature a 300-square meter event space suitable for beach front weddings. This resort is also owned by Sun Group.
Hon Thom is home to a wealth of natural wonders, set in turquoise seas just off the south coast of Phu Quoc, and is connected to the main island by a breath-taking cable car. Trang An is located approximately 90km east of Hanoi and is famed for its sugarloaf mountains, rice fields, caves, rivers and wetlands, as well as its historical temples and palaces. This is Southeast Asia's first dual World Heritage Site.
These signings add to Marriott's robust pipeline in Vietnam, accounting for more than 50 properties in the country. Today, Marriott operates close to 20 properties in the country, across eight brands and 10 destinations.