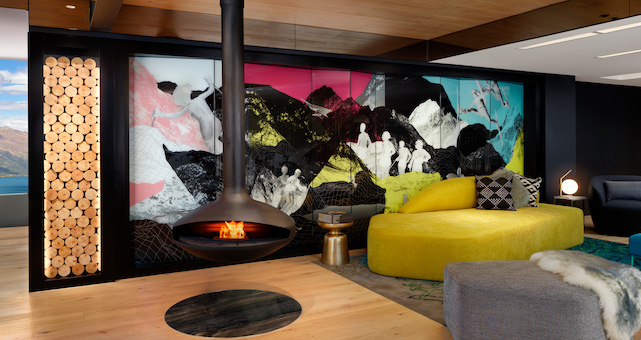 QT Queenstown will officially welcome its first guests today (01 Dec 2017).
The new property follows the design-DNA of QT's predecessor properties, with its identity inspired by the surrounding environment along with a touch of signature QT quirk.
The property embraces the city's iconic landmarks, Lake Wakatipu and The Remarkables, and encompasses a mixture of nostalgic alpine and après ski lifestyle, a central narrative running through the public spaces, designer suites and reimagined hotel dining experience.
Speaking exclusively to HM, QT's Director of Hotels and Resorts Operations Norman Arundel said: "We're pleased to bring QT to Queenstown in a market that's thriving".
"We believe Queenstown to be one of the most exciting destinations in the world and we are thrilled to have been able to develop a QT in such a stunning location."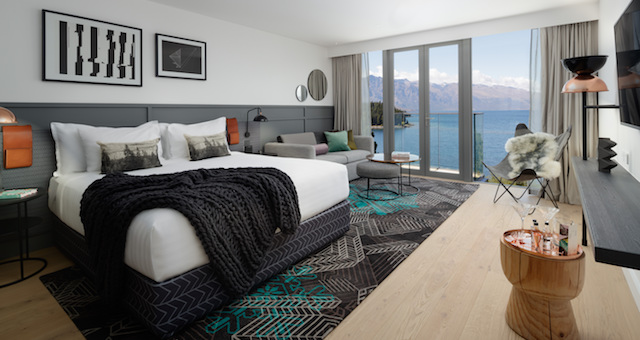 QT Queenstown has been curated by QT collaborators; Nic Graham, styled by Anna Roberts.
"The best experiences in NZ are found, when you get to know a local who knows the land. From the woman who spins yarn for us in Arrowtown, to the man on the North island who hand crafted pieces of our rooms", says Roberts on curating the QT Queenstown guest experience.
Each room is equipped with a quirky mini-bar which holds local treasures such as sweets poured 200 metres down the road by the iconic Remarkables Sweet Shop to socks have been stitched using the wool from the local merino sheep.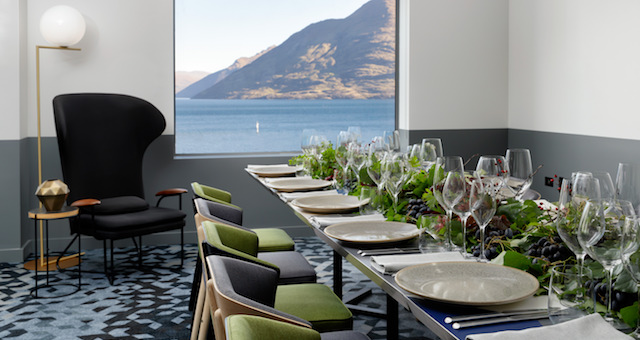 QT Queenstown's food and drink offerings are Bazaar Interactive Marketplace and Reds Cocktail Bar.
Bazaar continues the overall aesthetic of the resort. The exposed surfaces, the herringbone pattern on the floor and leather straps came from original story channeling outdoor sports equipment. Foodies with adventurous tastes are enticed by the exciting hustle and bustle of our traditional marketplace reimagined – Bazaar. Chefs provide a theatrical and interactive dining experience inspired by Central Otago's fresh produce.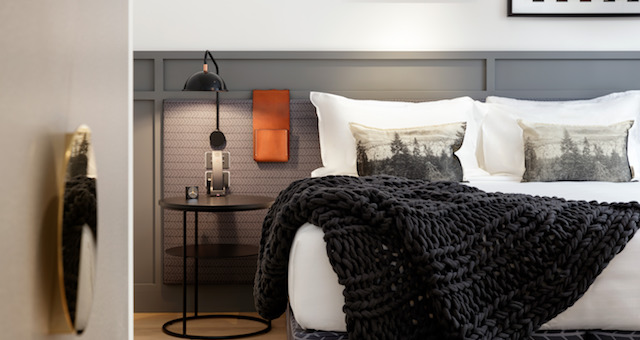 Good design and unparalleled views continue through to Reds with custom QT furniture, including Eames-era chairs and bold wall graphics. Reds has the largest selection of spirits and liqueurs in town, with classic and signature tipples.