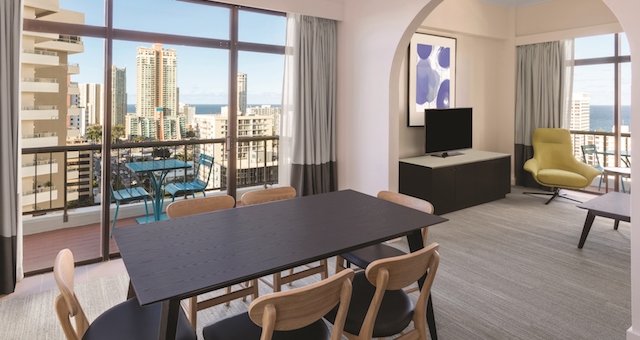 Vibe Hotel Gold Coast will unveil a multi-million dollar refurbishment in time for the Gold Coast 2018 Commonwealth Games.
All of the hotel's 199 spacious rooms have a contemporary new design that embraces the elements of the hotel's surroundings. The colour palette represents the transitional journey from the hinterland, through sand and surf out to the turquoise waters and beyond. The design is brought to life with pops of colour that represent the vibrant atmosphere of the Gold Coast.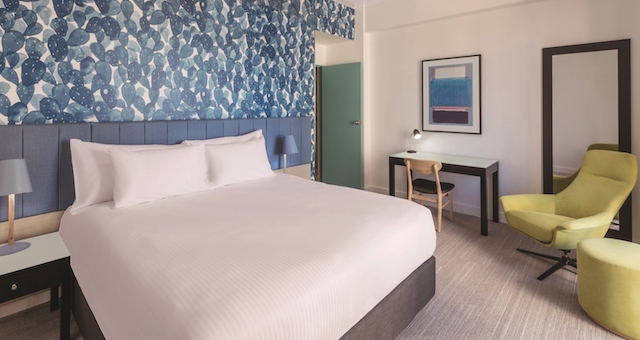 The new-look lobby and arrival area are inspired by a beach house design, with traditional panelled walls decorated with Malibu boards and surfboard inspired furnishings, all centred around the driftwood reception counter that provides guests with a true sense of the locale.
The new open-air dining area, Driftwood Social, is the new player on the local dining scene, and has an exciting retro Miami pool club feel that will reinvigorate the hotel's swimming pool and riverfront area, offering a chilled out ambience.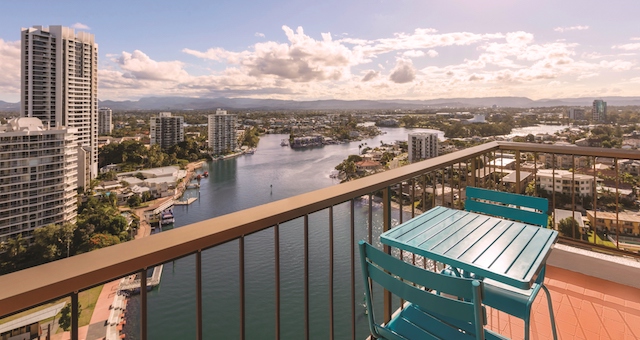 TFE Hotels CEO Rachel Argaman said the refurbishment would position the hotel as the most exciting new hotel destination for the games in April.
"The games are set to give the region's tourism industry an unprecedented boost, drawing hundreds of thousands of visitors to the city over a very short period of time.
"It's a great opportunity for guests to discover everything the Vibe Hotels brand has to offer and we want to make the most of the opportunity, increasing the hotel's appeal and presenting it in its best possible light.
"The fact that the brand focuses on wellness and connectivity is a beautiful fit, making Vibe Hotel Gold Coast a logical choice for those coming to watch and be part of one of the world's biggest sporting events," said Argaman.