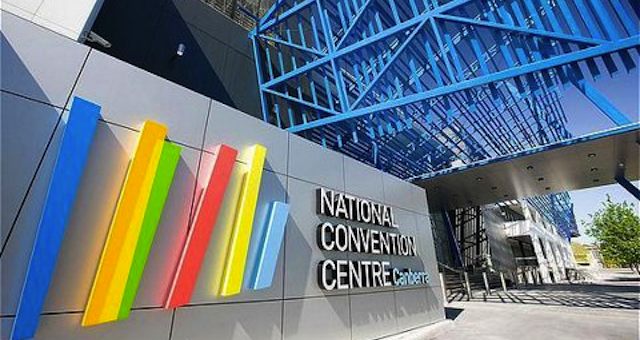 The ACT government has allocated $5.4 million to the refurbishment of the National Convention Centre in the new budget.
The decision follows the budget submission by the bureau and National Convention Centre seeking support for an upgrade of the centre so that it remains competitive in attracting business events in the lead up to the proposed Australia Forum development.
National Convention Centre manager Stephen Wood said, "The $5.4 million over two years for refurbishments will improve customer experience including new carpet, painting, upgraded digital signage and other technical components, new seating and a makeover of the bathroom facilities.
"The investment will also upgrade existing technology including security systems, movable walls and lighting.  The refurbishment package is designed to be activated around the existing business at the Centre and is expected to commence late 2015," said Wood.
Canberra Convention Bureau chairman Patrick McKenna said, "Business events provide substantial and positive economic benefits to the Canberra region.
"It is important that the city has a convention centre that can continue to draw national and international business events while we work towards progressing the development of Australia Forum," he said.